*EARLYBIRD DISCOUNT*
From now until November, we are offering a 10% discount
for any bookings in December 2022 and January 2023!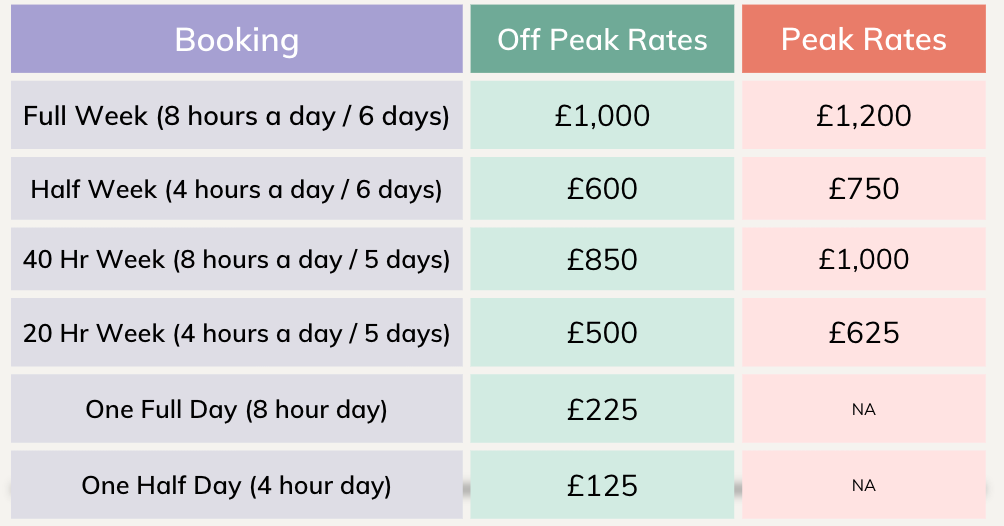 *There are 7 peak weeks to consider when booking, which fall on the following dates.
Christmas & New Years break: 18th December – 6th January
February half term: 12th February – 24th February
Easter break: 2nd April – 21st April
A few more things to note when booking:
Ratios
The prices are per nanny and we work on the following ratio basis:
Up to 6 months – 1 child
6 months – 2 years – 2 children
3 years – 6 years – 3 children
6 years+ – 4 children
We are slightly more flexible with siblings who don't quite fit into these ratios, please feel free to discuss/enquire.
There may also be reduced ratios for children who have SEN or medical needs
Timings
All full day bookings commence at 08:30 or 09:00
Half days will start at 08:30 or 09:00 / 12:30 or 13:00
(Half PEAK weeks will be set at 08:30 – 12:30 or 13:00 – 17:00)
Bookings in Les Brevieres will start at 9:15 at the earliest, and also finish slightly earlier due to gondola opening times/travel logistics for nannies